So whatever happens, whatever is happening around, around you, your heart has peace.

Lama Zopa Rinpoche
In this month's podcast, Lama Zopa Rinpoche leads us in the vajra practice of Chenrezig. Rinpoche begins by chanting Om Mani Padme Hum slowly and powerfully. Within that resonance Rinpoche teaches on how to maintain the vajra visualization of Chenrezig where method and wisdom are unified in one mind. Rinpoche also touches upon the vajra method of hearing all sounds as mantra and then leads the group again in chanting Om Mani Padme Hum, this time using the kind of chanting Rinpoche says he would hear his mother use at Lawudo. While chanting Rinpoche repeatedly pauses to refresh the visualization of Chenrezig on the crown of all sentient beings to whom the practice is dedicated. After ending this session of chanting while visualizing mindfully, Rinpoche returns to analyzing the emptiness of Chenrezig and helps us see how true existence looks when it is projected on that visualization.
Listening to this experiential teaching will both increase your knowledge of the ultimate view and deepen your practice of Chenrezig for the benefit of all. Rinpoche gave this talk in Madrid, Spain on June 10, 2009. You can follow along with the transcript at https://www.lamayeshe.com/article/chapter/chenrezig-visualization.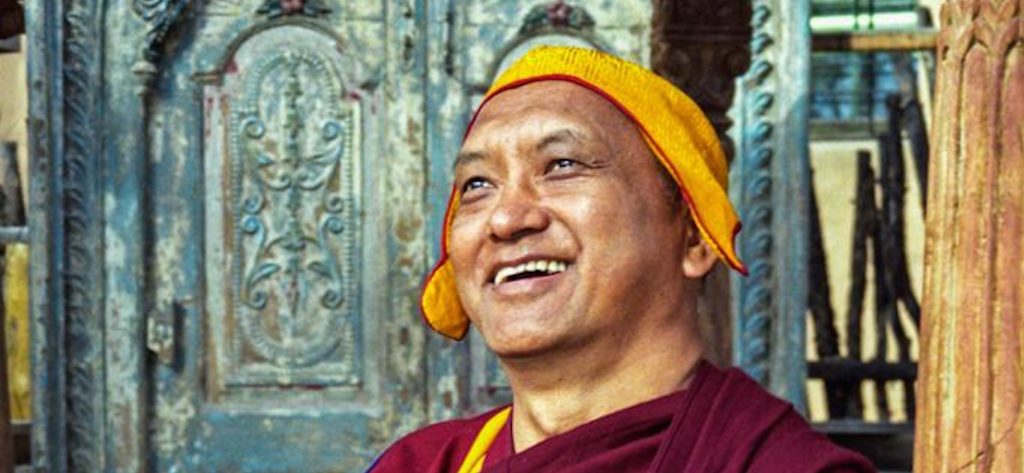 Podcast: Play in new window | Download